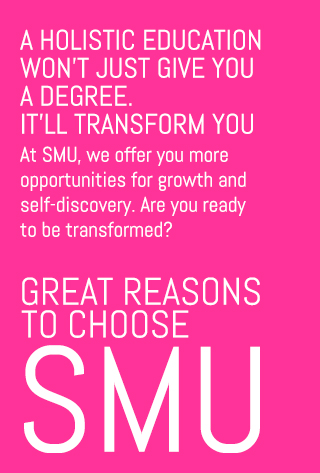 1. Distinctive Interactive Pedagogy
LEARN + SHARE
It's all about speaking up and sharing your ideas, engaging in debates and learning from your peers and professors in a conducive environment, so that you hone your critical thinking and communication skills.
Read More >>
2. Multi-Disciplinary Learning
A rigorous SMU curriculum that delivers both depth and breadth and will equip you with a total skill set that comprises:

Stretch your potential and increase your career options with our highly popular choices of double degree programmes, second majors and our pioneering SMUX courses.
Read More >>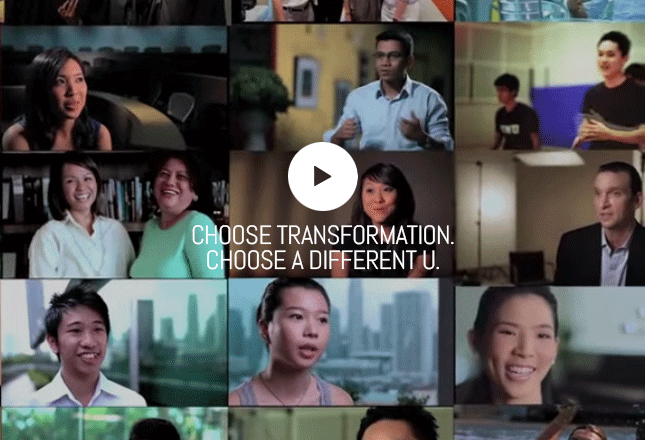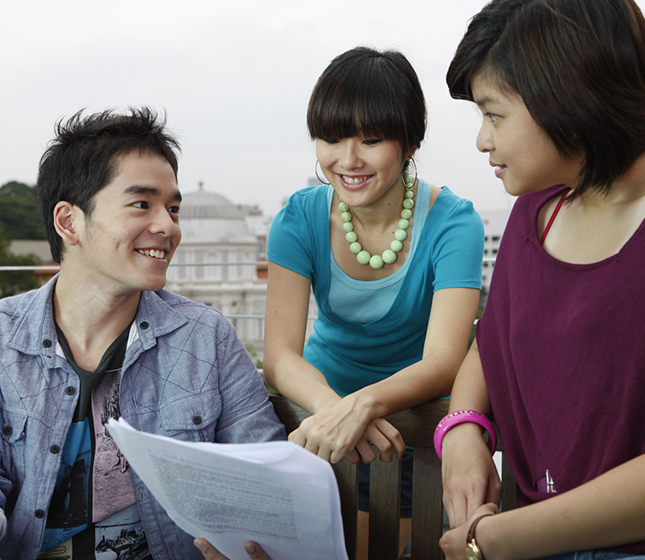 3. Rigorous Undergraduate Curriculum
Our industry-relevant and rigorous curriculum delivers both depth and breadth of knowledge. It equips you with a total skill set and will transform you into a well-rounded and socially responsible individual who will make a difference in work and society.
Read More >>
4. Teaching Excellence
Our highly qualified and internationally diverse pool of more than 320 faculty members from across 30 nationalities ensures that you receive an academically rigorous education and develop your full potential to be effective learners and thinkers. At SMU, you get more than a teaching professor; you get a facilitator, a mentor and a friend.
Read More >>
5. International Recognition
SMU has seen a rise in global rankings for our schools' research contributions. Our students have also achieved outstanding success in many key competitions around the world. You can be a part of SMU history in the making on the global sphere.
Live independently. Gain cultural awareness. Make new friends who may be come your future business collaborators in an increasingly interconnected world. Learn in a classroom on a different continent. Experience working in the real world, around the world. Lend a hand to those in need. Be it a 6-month overseas exchange programme with our partner universities, an overseas internship/study mission, or a community service project, there are so many new experiences awaiting you with SMU's global exposure programmes.
Read More >>
7. Be A Socially Responsible Individual
You get opportunities to help the less privileged in a variety of humanitarian causes either locally or across 18 countries worldwide. Lend a hand, while opening your mind to valuable social, political and economic insights that shape you to become more socially responsible.
Read More >>
8. Practical Internships
Work while you study to gain invaluable insights into your future career choices and seize the opportunities to secure job offers even before graduation.
Read More >>
9. Career Head Start
Giving our students a career head start is our top priority. To prepare you for the working world, SMU has in place a dedicated career centre and various initiatives, so you can benefit from career skills programmes, one-on-one career counselling, a job search portal, and recruitment/networking sessions with prospective employers. Gain an immediate advantage when you enter the job market.
Read More >>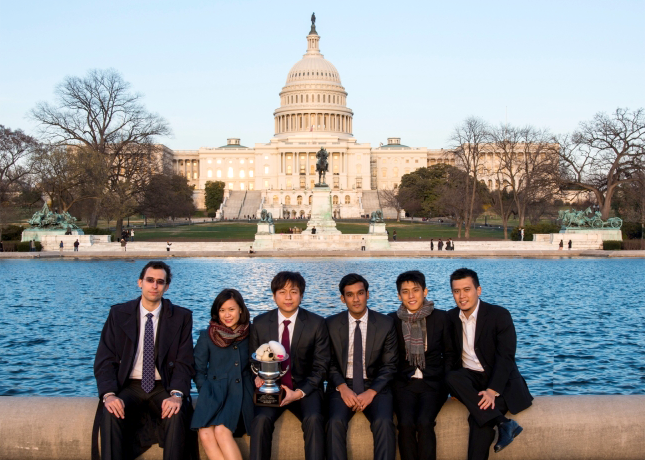 Graduates today are increasingly well-rounded, highly adaptable and pro-active; and enthusiastic for opportunities to learn and grow. SMU graduates are no different – they are great team players who bring refreshing perspectives to their work."
- Mrs Chung-Sim Siew Moon, Partner, Head of Tax, Ernst & Young Solutions LLP.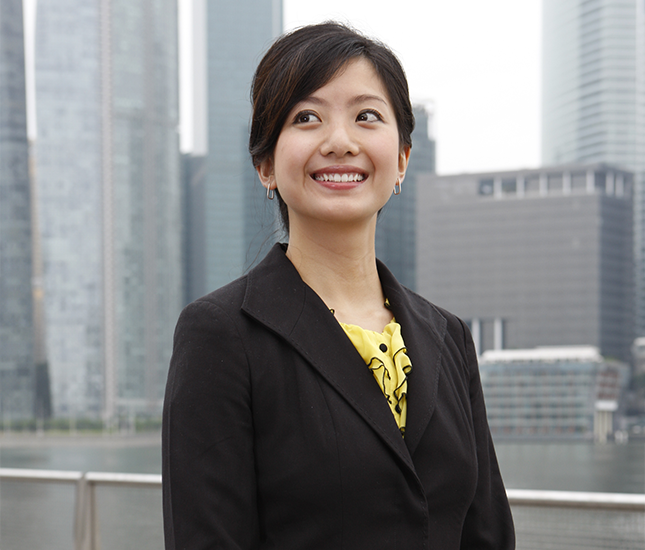 10. Global City Campus
SMU is the first and only autonomous university situated at the heart of the financial, cultural and historical districts. An underground concourse with cafés and retail outlets connects SMU directly to the Bras Basah MRT station, forming the central arena for public activities, and encouraging valuable interaction with the surrounding community.
Read More >>
11. Student Life
With a choice of over 160 co-curricular activities (CCA) ranging from sports, performing and visual arts, community service, entrepreneurial and international interest groups, you will have invaluable opportunities to network and hone team-building, leadership and time-management skills. To top it off, take the route of starting your own CCA if you do not find what you like!
Read More >>
12. Diversity & Inclusion
With students and staff representing some 50 countries, and almost 1,200 full-time international and exchange students, we are truly a diverse university, providing our people with a broad intercultural experience and a holistic understanding of what it means to thrive in a global environment. Our approach to Diversity & Inclusion provides our staff, students, and partners with the platform to succeed in this environment, even as it underscores our commitment to be a leading supporter and advocate in this area.
Read More >>
It takes a bold, confident and well-rounded graduate to take on the ever-changing world.
Are you ready for the transformation?

BACK TO TOP