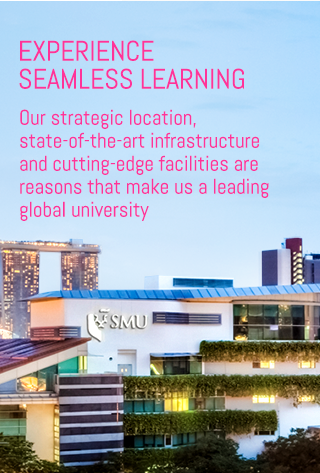 SMU Takes Learning To Another Level With Its Global City Campus
SMU is the first and only autonomous university situated at the heart of the Central Business District. Open courtyards and free-flowing walkways integrate the school with activities of the city. Seminar rooms are also purpose-built in a tiered horseshoe shape to stimulate and encourage students' interaction and participation in class – a hallmark of SMU's famed interactive pedagogy.
Our campus and facilities are designed to encourage critical thinking, leadership, innovation and communication. It is a fertile ground for learning as well as nurturing the innovativeness that SMU students are known for.
An underground concourse with cafés and retail outlets connects SMU directly to the Bras Basah MRT station, forming the central arena for public activities, encouraging valuable interaction.
SMU announces development plan to enhance its city campus. Click here to find out more.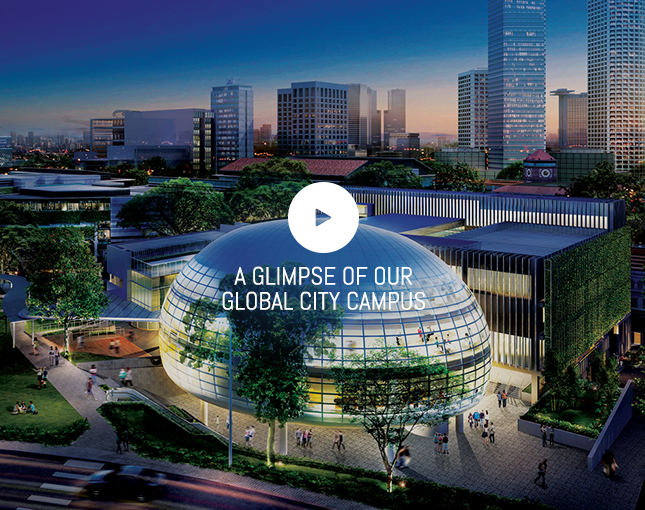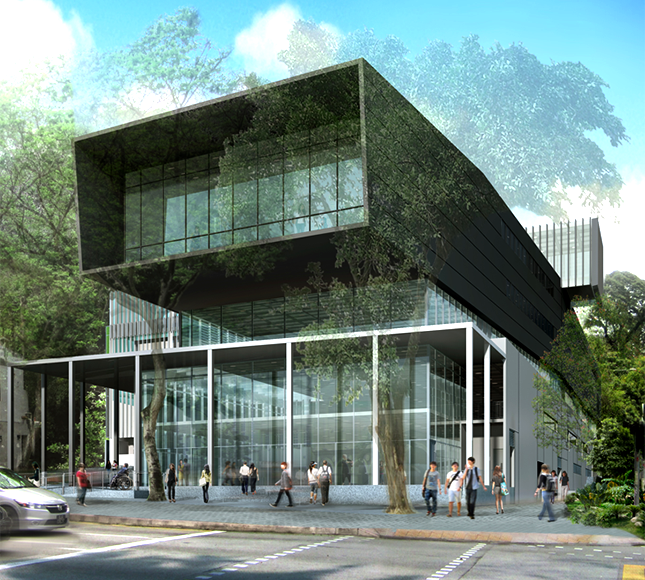 School of Law (SOL) Building
Slated for completion in 2017, the 22,000 square metre building – located within one kilometre of the Supreme Court and various law firms – will foster closer ties among SMU's law students, alumni and the legal fraternity.

Housed within the new building are the Kwa Geok Choo Law Library, David Marshall Moot Court, SMU Pro Bono Centre and other research centres. The 2,600 square metre Law Library which seats more than 500, will take on a distinct architectural form reminiscent of a pearl. Equipped with modern technology, it will be fully wired for legal research. The David Marshall Moot Court will better prepare students for competitions and further hone their oral advocacy skills.
Furthering the school's pro bono mission and service to the community, the SMU Pro Bono Centre will be supported by volunteer lawyers and SMU law students.

READ MORE ABOUT THE SCHOOL OF LAW

SMU Labs
Located at Vanguard Building (former MPH building) and open
24 hours daily, SMU Labs is a facility that supports SMU-X – an innovative project-based and experiential learning methodology that is focused on generating real-world solutions.
The facility houses learning commons, huddle rooms, discussion booths, a white room, quiet reflection zone and group study rooms that facilitate collaborations and learning across different group sizes, needs and personalities. Active learning classrooms are furnished with flexible furniture in a multiple screen environment that promotes interactive group work and enables simultaneous broadcasting via wireless streaming. Additionally, the One Button Studio allow for fast and convenient recording and publishing of videos.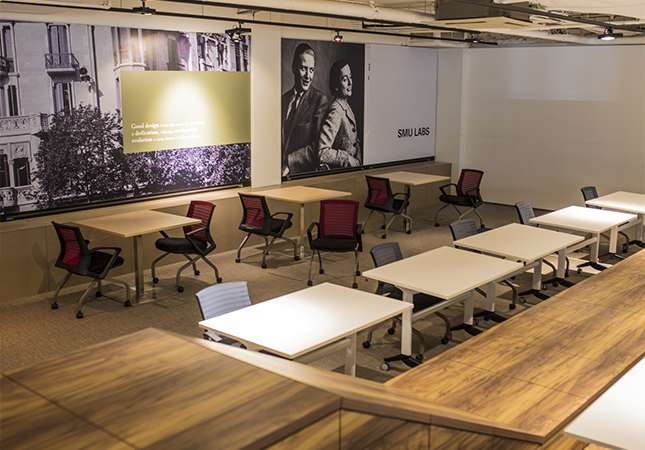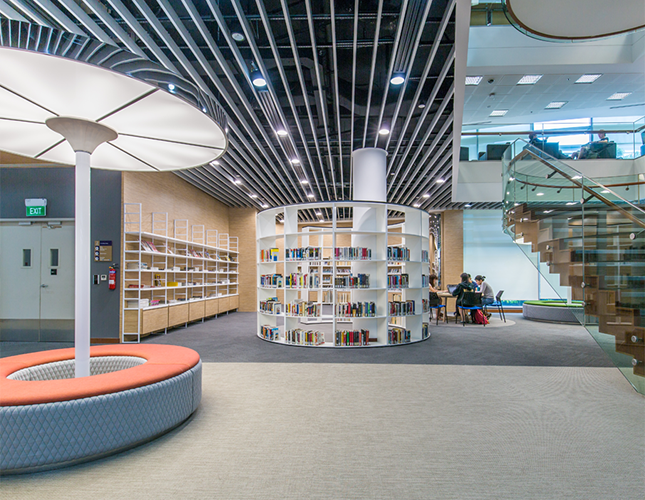 Li Ka Shing Library
Open 24 hours daily, the newly renovated Li Ka Shing Library has a new dedicated entrance and increased seating for group and independent learning. Additional collaborative seating and technology will also be available to late night 'SMUggers'.
New teaching spaces such as the TEAL space comes equipped with flexible tables and seating which includes five projection screens to support active and group learning.
With the new Investment Centre – a dedicated space housing high-end financial terminals – users can access databases such as Bloomberg, EIKON and Capital IQ in a professional environment, and hone their technical skills in business research. With collaboration tables and LCD screens to facilitate discussions, the Investment Centre promotes teamwork and development of communication skills.
SMU GROW
Freshly launched by SMU, GROW is an urban farming initiative that invites people within and outside SMU to join the movement on sustainable living – not just to grow a garden of food but to build a greener future and better lives for the community.
SMU believes that a transformative education begins with 'U' sowing the seeds and taking steps to make a difference through building a green and sustainable community for tomorrow. Tying in with other efforts by SMU to encourage students to build meaningful, creative and wholesome experiences – developing a values-based reflection journal, SMU LifeLessons Pathfinder, and SMU-X – we hope that more of such initiatives will mushroom through CCAs and partnerships.