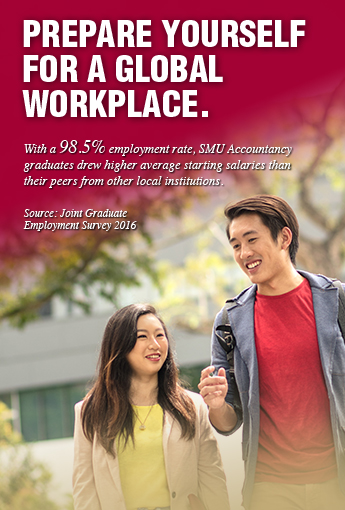 Why Choose
The School of Accountancy (SOA)?
Our Bachelor of Accountancy (BAcc) programme provides a holistic education emphasising real-world readiness. We have structured a broad-based curriculum to cover business, technology, entrepreneurship, leadership skills, communications and social responsibility, which are centred on a strong accounting core. Our curriculum also includes a compulsory internship and community service, both of which provide real-world experience and impart valuable insights. As a result, our students are transformed into professional accountants who have the hard, soft and people skills to thrive in a knowledge-based economy.

Our Curriculum
The SMU BAcc Programme offers a rigorous curriculum that delivers the right balance of technical skills and broad-based education for our students.


READ MORE

Internships
more than
of SOA students
take on
multiple internships
Be Career Savvy
Real-World Readiness
You can realise your leadership potential in the vibrant student life at SMU, and gain real-world experience with compulsory internship. On average, SoA students take on two to six internships during their time in SMU and many receive job offers before graduation.

Strong Employability
Graduates of the SMU School of Accountancy (SoA) are much sought after by employers in the industry:
High mean
starting salaries*
50%
of our grads receiving 2-6
job offers upon graduation*
*Source: Graduate Employment Survey (GES) 2015 results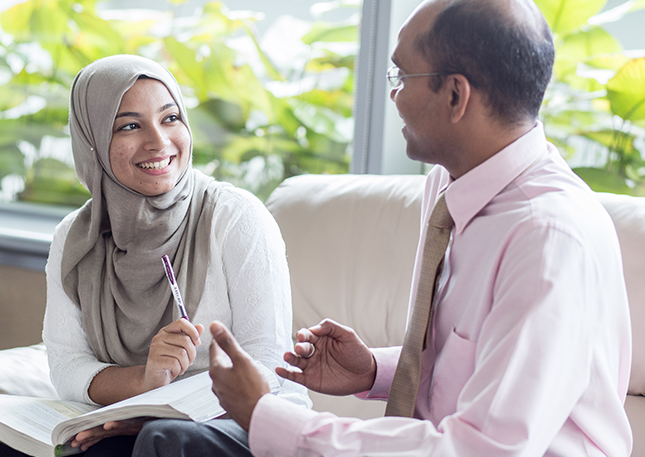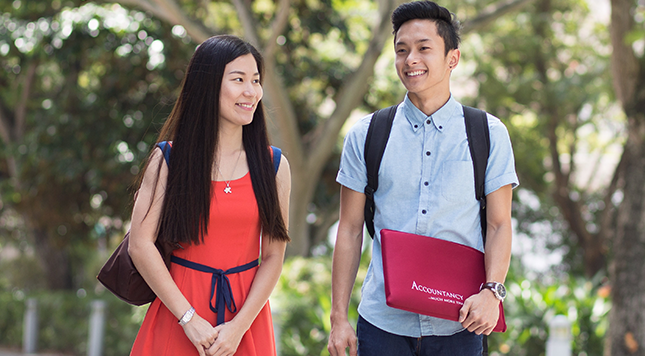 Global Exposure
of SMU students gain
international exposure
Our students have abundant opportunities to enrich their education experience with global exposure through programmes such as:

Overseas exchanges

Internships

Study missions

Community service projects

READ MORE

Maximum Flexibility

SoA students have the flexibility of finishing the BAcc programme in three, three and a half or four years. Students can maximise their learning journeys here and graduate with more than an accountancy degree:

Add breadth (double degrees and second majors) or depth
(accounting tracks) to their education

Gain local or overseas practical experience through internships, student leadership, community service or exchange programmes

Double Degrees & Second Majors
75%
of SoA students graduate with a double degree or second major.
Add breadth to your education with up to:
15 double degree combinations
37 possible second majors

Specialised Accounting Tracks
Choose from four Accounting Tracks:
1. Financial Management
2. Risk Management & Assurance
3. Taxation
4. Data Analytics Track
SMU is the first university in Singapore to offer specialised accounting tracks for the BAcc programme: you will stand to gain deeper insights within specific accounting fields.

Teaching Excellence
Close to 20
SMU Teaching Excellence Awards
won by SoA Faculty since 2005,
12
SMU Research Excellence Awards
won by SoA faculty since 2009
Our world-class faculty are recognised as some of the best educators:

At the forefront of accounting research

Hold strong connections with the accounting industry

Clinched multiple teaching excellence awards in SMU and internationally

First professors outside of US to win the 2015 Innovation in Accounting Education Award from the American Accounting Association (AAA)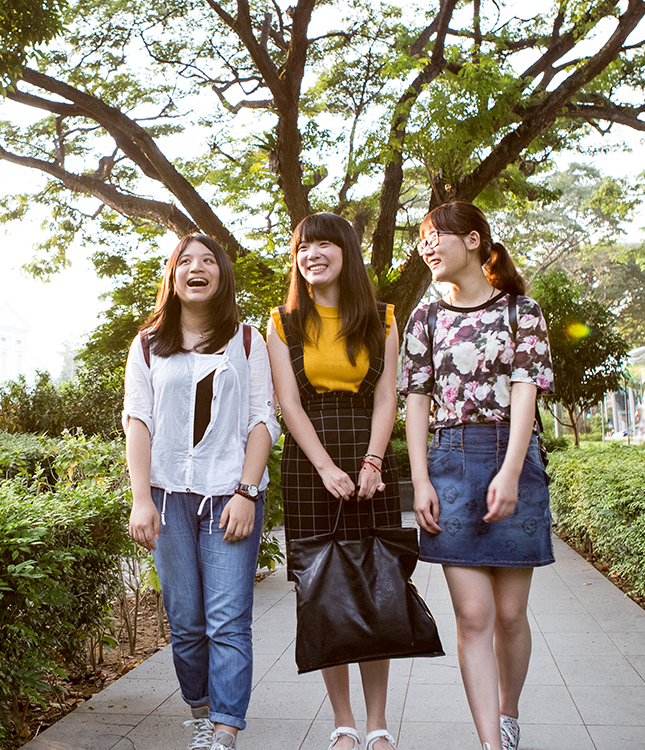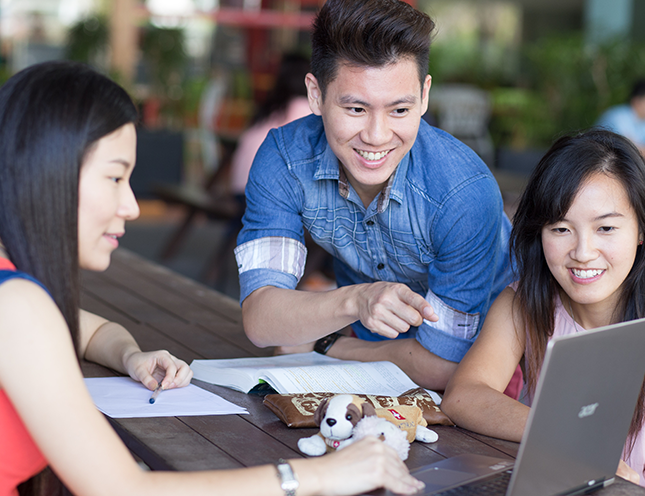 International Recognition
in the world for Financial
Archival Accountancy Research,
BYU Rankings (2016)
SoA is recognised for its high quality research and ranks fifth globally in financial archival accounting research according to the Brigham Young University (BYU) Accounting Research Rankings (2016). SoA is also accredited by eight local and international educational accreditation and professional industry bodies: ISCA, ACRA, SAC, ICAEW, CAANZ, CPA Australia, CIMA and AACSB.


BACK TO TOP