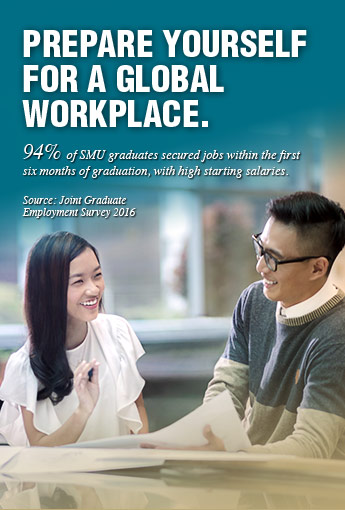 Why Choose
The School of Economics? (SOE)
Our undergraduate programme is designed to provide students with a strong understanding of modern economic theory. The curriculum encourages independent thinking about economic policies and problems, and helps students to develop the capacity for quantitative research. We also offer the flexibility of specialising in the Quantitative Economics Track (QET), which goes beyond the conventional economics curriculum to give you a competitive career edge in the industry. As a result, our students graduate with holistic knowledge about the local and global economy.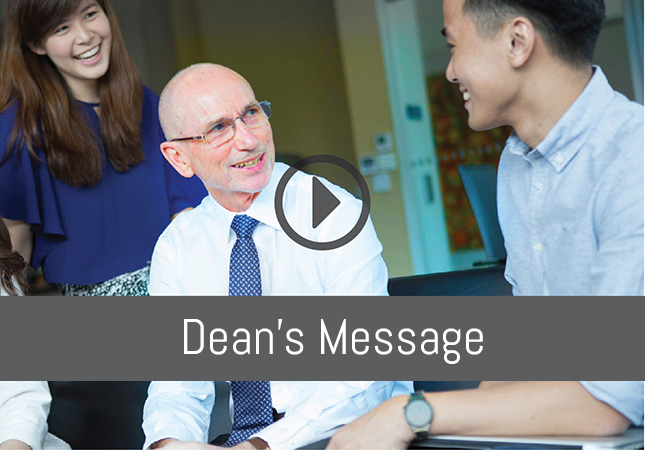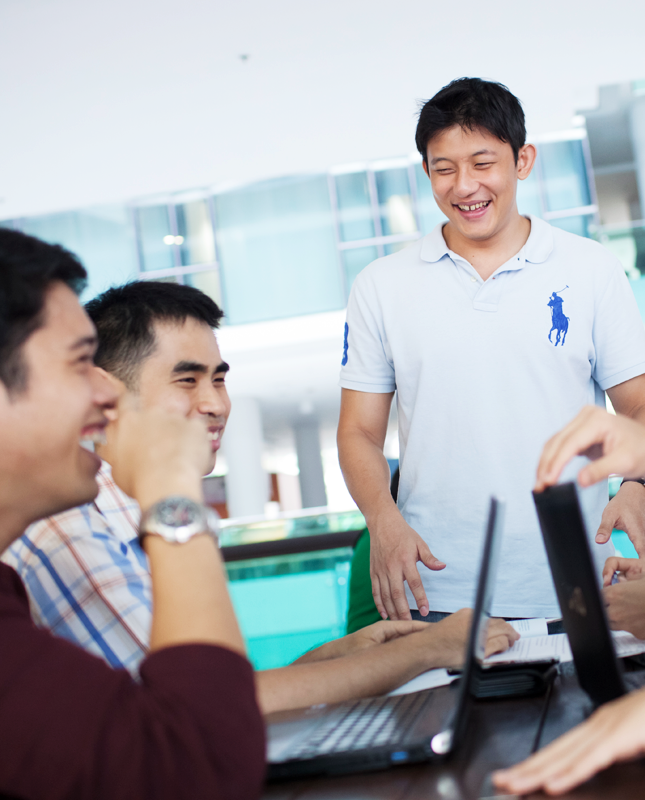 Global Exposure
partner universities across 46 countries
Studying abroad provides an excellent opportunity for SOE students to broaden their perspectives through experiencing different cultures, educational systems and work practices.

Internships
SOE students can do internships in their sector of choice: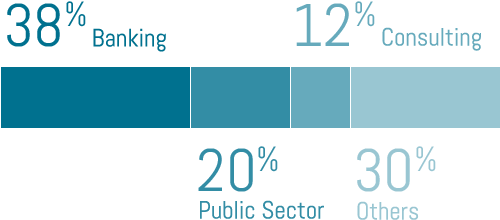 Our students do a minimum 12-week internship, of which two weeks are dedicated to community service. This gives them a deep cross-cultural appreciation of business practices and research, while making them more socially responsible.

Community Service Projects
million hours of community service rendered
Students participate in two weeks of community service during the span of their education. 76% of our students were involved in local community service projects, while 24% played a part in the 169 overseas projects undertaken across 18 countries. This develops in students a deeper sense of compassion and social responsibility.

Our Curriculum
Our curriculum is designed to equip students with an economist's perspective on real-world problems and with practical and quantitative knowledge. In addition to having a broad understanding of society and human behaviour, they will also develop effective communication skills.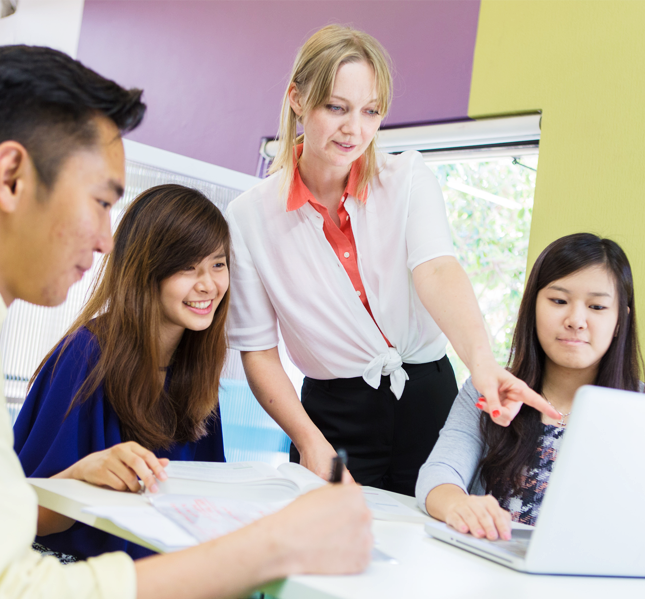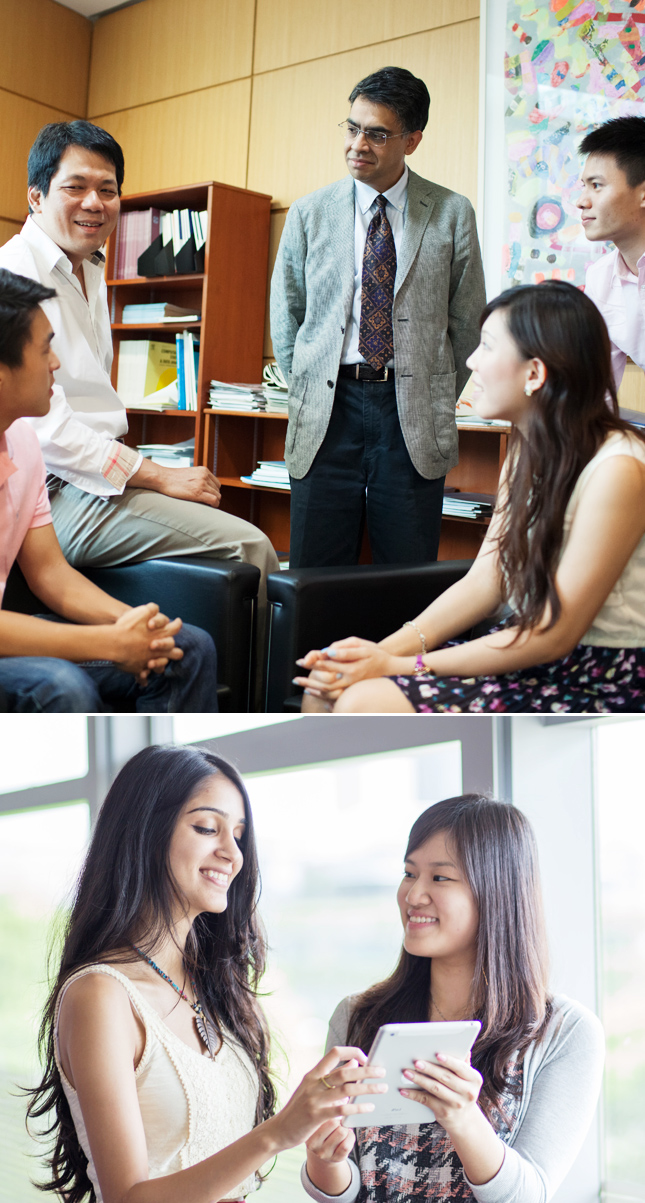 Strong Employability
of SMU SOE graduates are employed within 6 months of graduation
The strength of our programme has been demonstrated by evidences of graduates' job placements and their performances. Our graduates have been placed on the following career paths:

Banking and Finance
Goldman Sachs, Credit Suisse, Singapore Exchange, Development Bank of Singapore, Citibank, etc.

Public Sector
Ministry of Finance, Monetary Authority of Singapore, Ministry of Health, Ministry of Trade and Industry, Singapore Economic Development Board, etc.

Consulting
McKinsey, PricewaterhouseCoopers, Bain, Accenture, etc.

Others
Media, Communications, Marketing, Sales, Events, IT, Manufacturing, Retail, Real Estate, Service, Shipping, etc.
Job Placements of SOE Graduates
The chart below is based on aggregate data of graduates with permanent employment from 2013.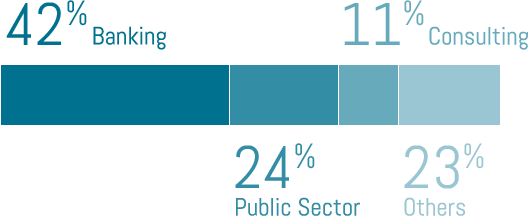 Faculty
Our professors come from all around the world to share their extensive experience in research, teaching and consultancy. Their ability to guide students makes every seminar a fulfilling learning experience.

Quantitative and Market Oriented
The SOE curriculum provides students with up-to-date content by responding to the fast-changing demand from industry and the public sector. The high-quality SOE education gives our students a comparative advantage in their job search and positions them for rapid career progression. Our internationally recognised faculty draw upon the advantage of small, interactive classes to equip students with the quantitative capability and practical knowledge necessary for a successful career in the world of business and management.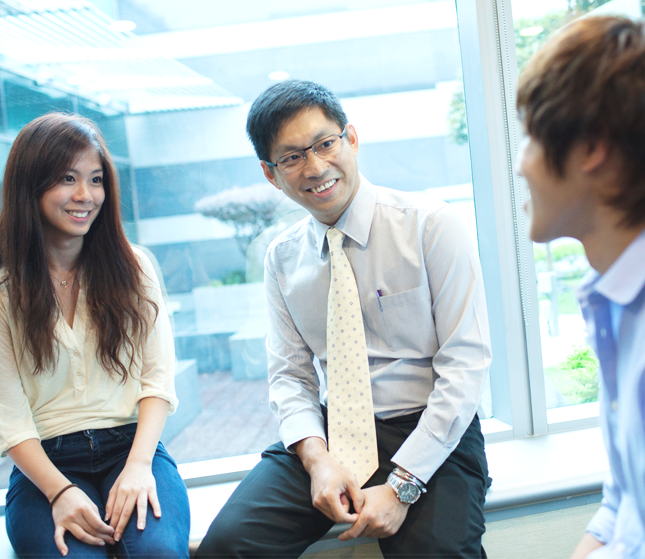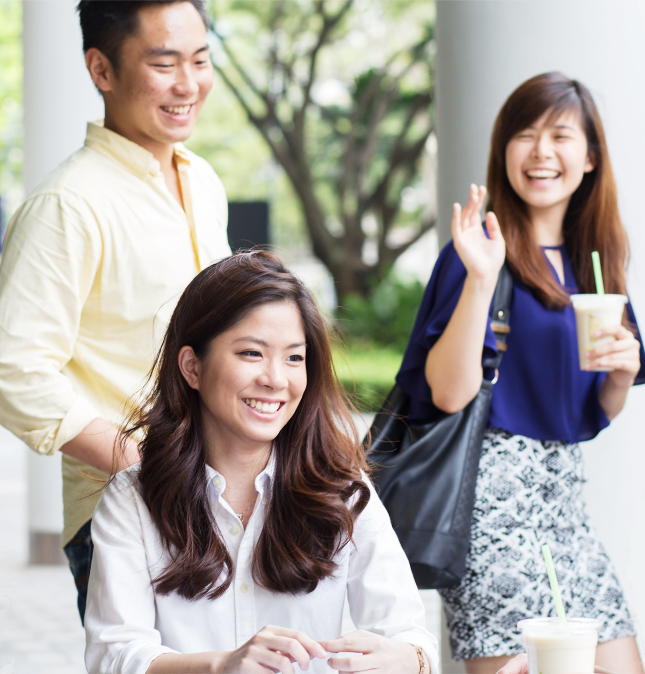 Broad Based and Interdisciplinary
Abundant interdisciplinary learning opportunities provide students with flexibility in their career options. Double Degrees and Double Majors are widely selected: 18% opt for a double degree (among them, 75% in Business Management) and 72% for a double major (among them, 56% in Finance). Outstanding students can even apply for direct entry into the double degree programme – combining Economics with a second degree in Accountancy, Law, Business Management, Social Science or Information Systems Management.

Innovative and Integrative
Innovative course offerings are developed to integrate current economic issues and research with students' learning. Courses like Real Estate Economics, Urban Economics, Health Economics, Economics of Ageing, Empirical Industrial Economics, Macroeconomics of Income Distribution, and Organizational Economics are rarely found in other undergraduate programmes. The interactive environment in a small-class setting gives students a vibrant learning experience that pays real dividends for a lifetime.

Graduate Employment Survey Results
The strong appeal of our graduates is evident in the MOE Graduate Employment Survey. Our graduates command a higher basic monthly salary than their peers from other local universities, and students who graduate with Cum Laude and above earned a mean basic monthly salary of $4,249.

Awards and Scholarships
Students with outstanding academic results, strong leadership and excellent CCA and/or community service will be recognised with scholarships and awards.

READ MORE