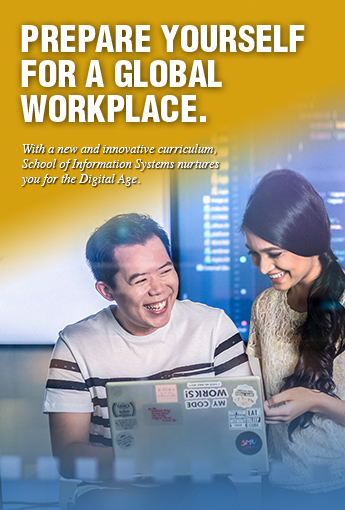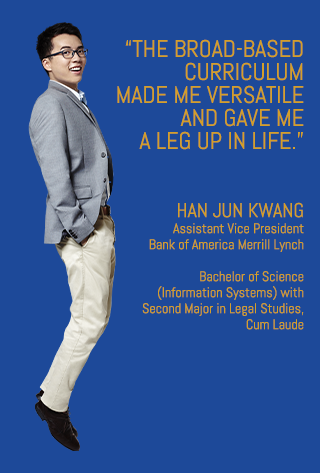 Why Choose The School Of Information Systems (SIS)?
Our undergraduate programme is shaped by industry and academic leaders who understand the forces of global change and the essential skills needed to leverage IT in business studies. The curriculum places great emphasis on developing students' ability to move ideas from concept to execution. Our students are right in the middle of our nation's initiatives –– to build a SMART nation, develop urban management and sustainability, analyse analytics for business, consumer & social insights, enhance ageing-in-place as well as improve cyber security and data privacy. SIS students have the bright ideas, business acumen and information system skills to improve the way people communicate, collaborate, coordinate and innovate –– and are highly valued in the workforce.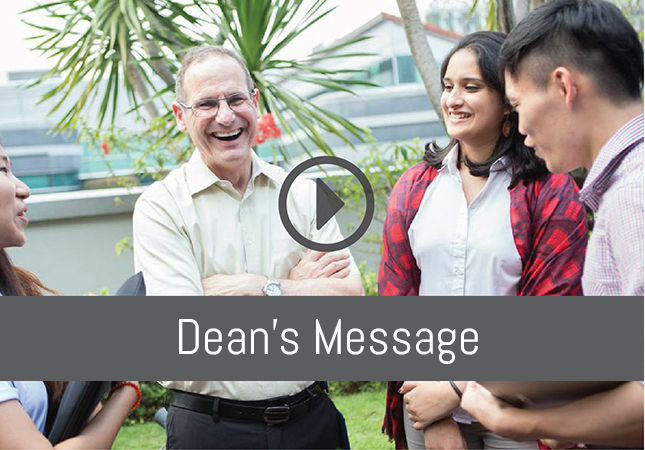 Our Curriculum
Our comprehensive curriculum gives students a firm foundation for becoming competent, adaptable and innovative professionals.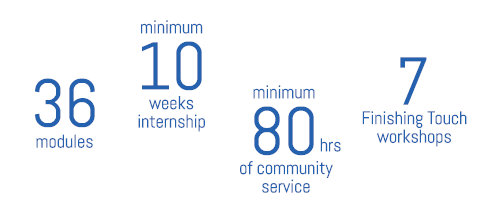 READ MORE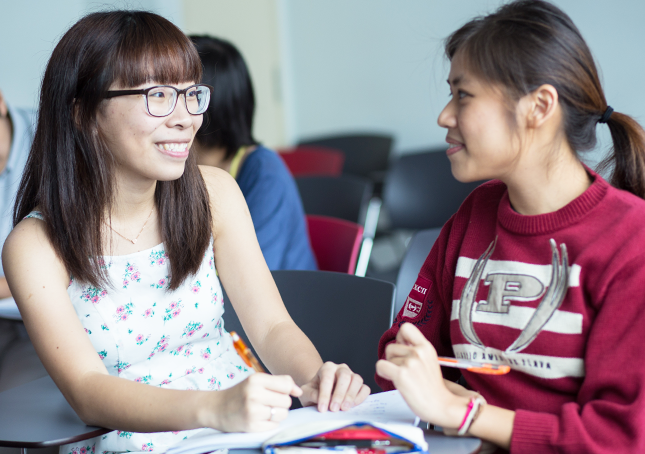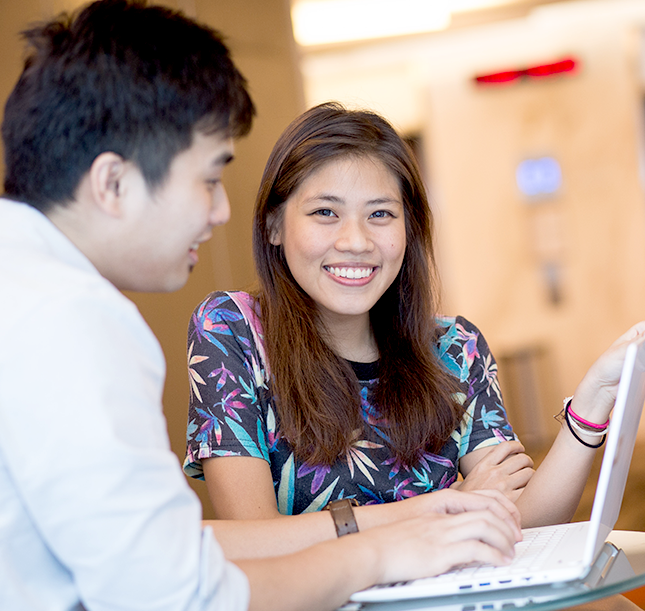 Key Player In A Smart Nation
SMU Information Systems (SIS) students are at the heart of our nation's initiatives such as:

SMART Nation

Analytics for Business, Consumer and Social Insights

Cyber Security and Data Privacy

Urban Management and Sustainability

Ageing-in-Place
Many national agencies and industry groups are closely connected to SIS (e.g. IDA and the ELITe Programme, Singapore Computer Society and the SCS Student Chapter)

Highly Collaborative Learning Culture
Encounter A Bonding Experience Like No Other

We have a strong culture of peer-to-peer learning

SIS faculty, staff and seniors treat students like family –– readily helping and guiding them

Global Exposure
SIS students have the option to experience international exposure through Technopreneurship Study Missions, Business Study Missions, internships, community service programmes, international exchange programmes and Business IT case competitions.

READ MORE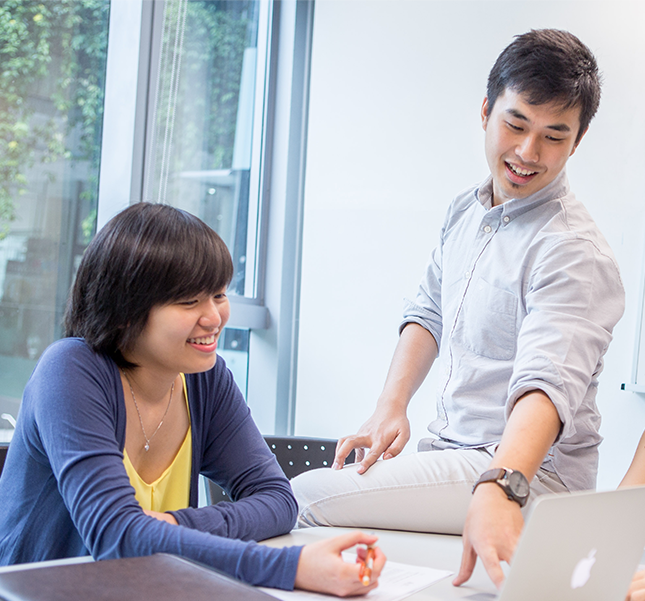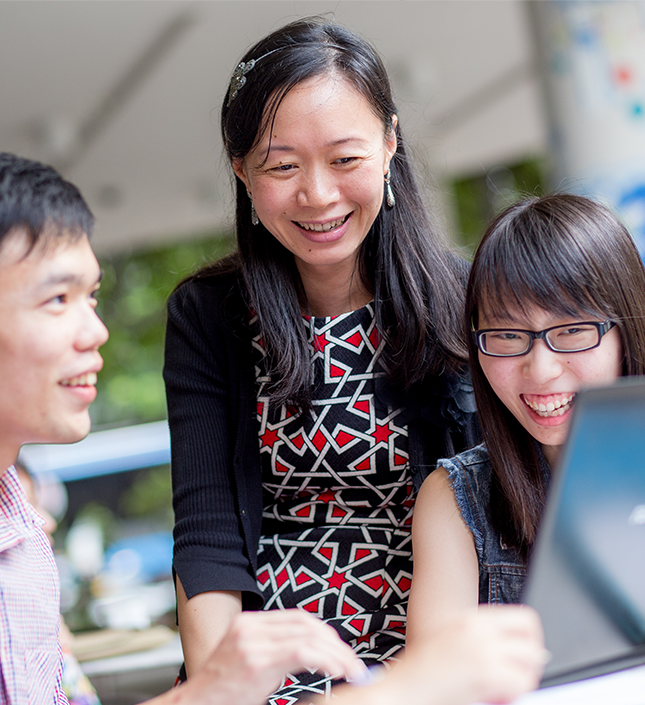 Be Industry Ready
Capstone Projects And Internships

100% of SIS students gain real-world experience by designing & implementing solutions for actual businesses through their capstone projects

All of them do internships, an excellent opportunity to put into practice what they have learnt, explore career opportunities, stretch themselves beyond their limits and realise their full potential. Most do more than 2 internships in different industries

Future Looking
Experience The Future Now

Work on projects with our R&D Centres & Labs

Be a part of our state-of-the-art collaborations (our industry partners include Accenture, A*STAR, Apple, Bloomberg, Citibank, BP and more)

Participate in our enhanced RXU programme: Research Experience for Undergraduates

Embark on Technopreneurship Study Missions and explore new ideas constantly

Examine and practise the latest methods in which Infocomm is applied to change the way we live, learn, work and play

Transformative Experience
Be Transformed and Transform Others

We transform our students into highly competent, versatile, respected and sought-after graduates

Our graduates become key enablers of transformation –– leading change efforts in the industry and government organisations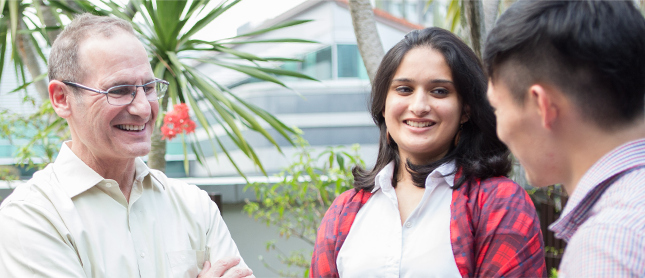 Diverse Career Path

SIS graduates are employed across a wide spectrum of jobs across all industries

Great opportunities are available for students to become technopreneurs
Graduate Employment Survey Results
94% of SIS graduates secured employment within six months of graduation.
Our graduates drew a mean and median gross monthly salary of S$3,530 and S$3,350 respectively. Those who graduated with Cum Laude or better enjoyed a higher mean gross salary of S$4,151.
Start-Up Culture

Almost 50% of all SMU start-ups are founded or co-founded by SIS students. A growing number of SIS students are choosing to work for start-ups

SIS offers a second major in Advanced Business Technology (Technopreneurship Track) and Technopreneurship Study Mission courses

SIS students have training, guidance and support from SMU's Institute of Innovation & Entrepreneurship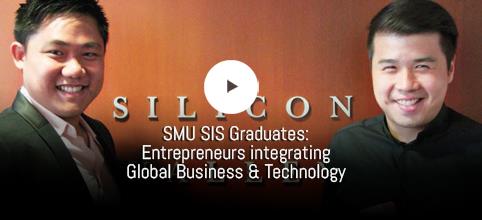 Strong Employability
98% of SIS students take up a second major or double degree to gain a wider breadth of knowledge and employability in diverse industries such as banking, audit, telecommunications, logistics, marketing, etc.

The Industry recognises SIS graduates as a special breed
- They are reliable and get things done
- They have breadth and depth of experience in working on complex projects
- They understand team dynamics and have the ability to adapt quickly in the workforce
- They are able to move from concept to implementation within a tight deadline and practical constraints

SIS graduate are employed in various companies & industries (e.g. Accenture, Apple, DFS, Facebook, Google, Citibank, UOB, Ernst & Young, LinkedIn, Hay Group, KPMG, Changi Airport Group, Jetstar, Alexandra Health, etc.)

They are involved in a wide spectrum of roles (e.g. Business Analyst, Info Security Risk Specialist, IT Auditor, Digital Media Specialist, Project Consultant, IS Engineer, etc.)

Every year we rank highly in the Graduate Employment Survey (GES) results
- 94% of SMU SIS students secured employment within six months of graduation and those with Cum Laude and above enjoyed a high mean gross monthly salary of $3,834.
Source: Graduate Employment Survey (GES) 2015



BACK TO TOP