Be ACCountable For Your Future.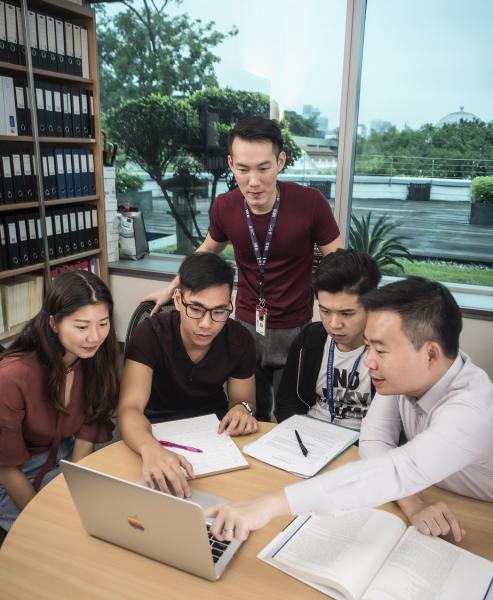 Be ACCountable For Your Future.

Accounting is the cornerstone of the business and financial world. Technological advancements such as data analytics, blockchain and cloud computing are making the accounting profession more exciting than ever. The accounting professional of the future most be able to think strategically, communicate effectively and be tech-savvy in order to unlock the opportunities which technology has created for the accounting profession. The SMU Bachelor of Accountancy (BAcc) programme will hand you the key.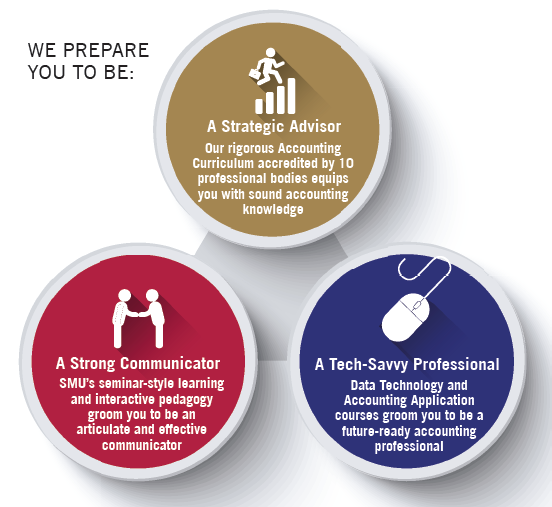 Equipped with the above skillsets, an accountancy degree can open doors to more career opportunities than you can fathom. Accounting is the language of business and employees with accounting knowledge will be an asset for any organisation. This means your degree can take you into any industry of your choice within and outside the accounting industry. Click here to find out how the skill set you gain will meet industry needs.
With that goal in sight, you can study at your own pace and complete the SMU BAcc programme in 4 years or less. Many of our students have chosen to pace themselves and enrich their tertiary experience with global exposure, multiple internships and more; a decision that has given them an edge: 98.5% of our students are employed within 6 months of graduation; and on average, command with higher average starting salaries as compared to their peers from other local universities.
Be Accountable for Your Future Today!
STRONG EMPLOYABILITY

97% employed within 6 months of graduation

DIVERSE CAREER OPTIONS

75% graduate with a double degree or second major

OUTSTANDING FACULTY

Learn from an internationally recongnised faculty

REAL-WORLD EXPERIENCE

Complete 2-6 internships before graduating

INDUSTRY CONNECTIONS

Gain valuable insights from connected professors

Exciting events are coming up.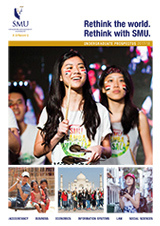 Undergraduate Prospectus 2017/2018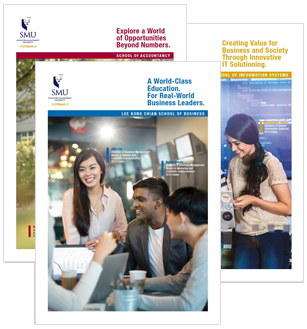 Undergraduate Programme Brochure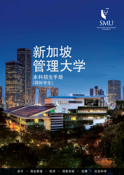 International Students Brochure