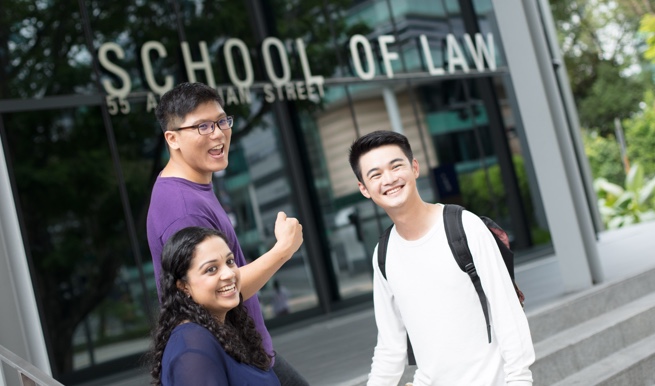 Growing From Strength To Strength: Setting A Higher Bar
Be thoroughly equipped to be an excellent, articulate and confident legal practitioner with an acute sense of discernment and an ability to engage any area of law with ease.
In a world of growing complexities, the law graduate of the future requires a deep reservoir of knowledge, cross-disciplinary expertise, and the mental agility to think, analyse, and communicate.
SMU School of Law's reputation is enhanced in its membership to the prestigious and standard-setting THEMIS network; and in our students and alumni winning several international and local mooting and other law competitions. The strategic proximity of the new SOL building and Kwa Geok Choo Law Library allows you convenient access to the Courts, business partners, and prestigious law firms.
88% of SOL students gain global exposure through exchange programmes and internships. And to give back to society, students do at least 20 hours of pro bono work, and 80 hours of community service.
You will be trained and well-equipped to excel across diverse legal areas of practise in both the private and public sectors and in areas such as commercial, criminal and litigation.
5 Reasons Why SMU Law

Forward-Looking Education
Through our carefully designed curriculum and unique seminar-style teaching, you will not just be an expert in the law, but also a highly adaptable individual with the necessary practical and soft skills to meet the demands of the modern legal and business world.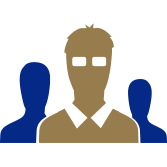 Expert Faculty
Our faculty is highly qualified and accomplished, having obtained postgraduate degrees from world renowned universities and bringing with them a wealth of practical experience from past employments in varying leadership roles.

Global Exposure
Partnerships with law schools and various organisations worldwide allow you to spend meaningful time abroad to gain comparative insights into how the law works across borders. Prestigious international mooting competitions and the opportunity to pursue postgraduate degrees in world-renowned institutions also ensure your global competitiveness.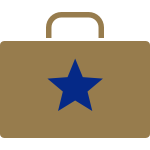 Impressive Employment Rate
With close to full employment soon after graduation, higher average starting salaries than peers from other universities, and many recruited for top positions, you will be highly sought after.

Strategic Proximity
Strategic proximity to the courts, Parliament, and the CBD allows you greater opportunities to experience first-hand how laws are created, how legal disputes are adjudicated, how laws affect businesses, and to learn experientially through internships with top city law firms.
Our Students Say…

Iris Ng Li Shan
I
4th year student,
School of Law
"I opted for SMU due to its unique teaching pedagogy and excellent facilities. I was—and remain—keen on SMU's seminar-style lessons. Compared with the lecture-tutorial system, these allow for much more direct contact with professors and peers. Besides, I figured that the high degree of interactivity would put me in good stead for tackling working life. The other main draw was SMU's facilities and location. Besides being excited about the new law school building right from the get-go, I was also drawn to how SMU is located right in the heart of the action: A short train ride from the CBD and walking distance from the Supreme Court."