Bachelor of Science (Information Systems)
A TWIN ADVANTAGE IN COMPUTING AND BUSINESS.
DOUBLING YOUR CAREER OPPORTUNITIES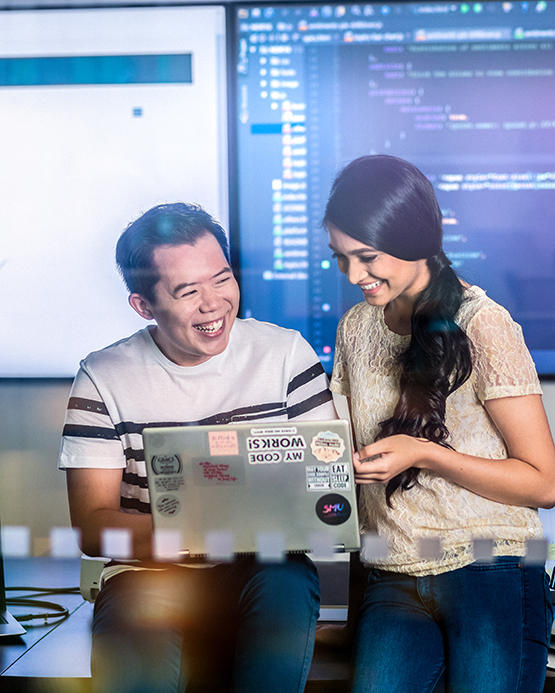 A TWIN ADVANTAGE IN COMPUTING AND BUSINESS.
DOUBLING YOUR CAREER OPPORTUNITIES
The integration of Computing (IT & Information Systems) and Business in the School of Information Systems is a powerful combination in enhancing one's skills for the future: programming and coding provide logical thinking and problems solving skills; and business analysis, innovation and go-to-market strategy transform ideas into reality. 88% of our students gain global exposure through internships, projects and exchange programmes; 98% possess a second major or double degree; they founded or co-founded 50% of all SMU start-ups, many becoming technopreneurs.
They are confident to be involved in our SMART nation initiatives – from Big-data Analytics, Cyber Security, Data Privacy, Urban Management and Sustainability, Ageing, Financial Services Technology to Smart-City Management and Technology.
Our emphasis on soft people skills and social responsibility transforms them into well-rounded individuals. Our graduates are gainfully employed and enjoy a premium salary from employers.
An SIS degree in Computing and Business doubles your potential and your career opportunities.
INDUSTRY READY

Gain experience from real-world projects

WORLD-CLASS R&D

Learn more with industry & government R&D grants

FAST-TRACK PROGRAMMES

Pursue a bachelor's and master's concurrently

DIVERSE CAREER PATHS

98% will graduate with a double degree or second major

STRONG EMPLOYABILITY

95% employed within 6 months of graduation

Exciting events are coming up.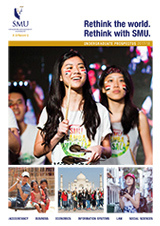 Undergraduate Prospectus 2017/2018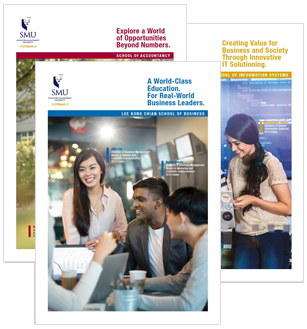 Undergraduate Programme Brochure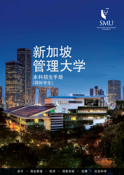 International Students Brochure