9 in 10 SMU Students Experience The World On SMU's Global Exposure Programme
Have you always dreamt of living and working in a different country? Perhaps you have a desire to try out the university experience in a culture that is different from Singapore's. Or maybe you know of an under-served community in another country, and you have an idea that will help improve their standard of living.
Through SMU's global exposure programme, these and other transformative experiences are all within your reach.
Now the question is:
where will your journey take you to?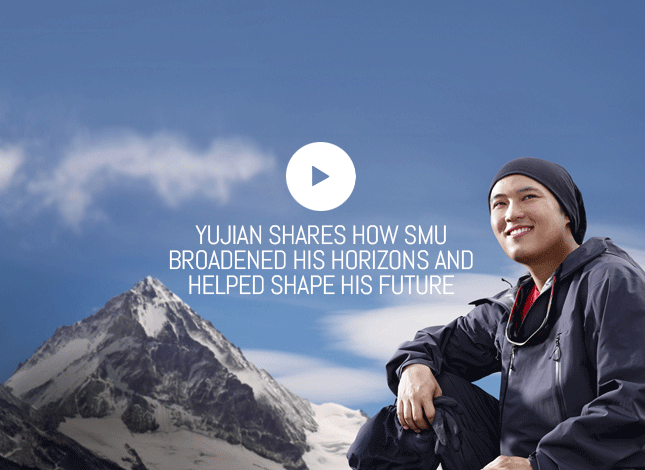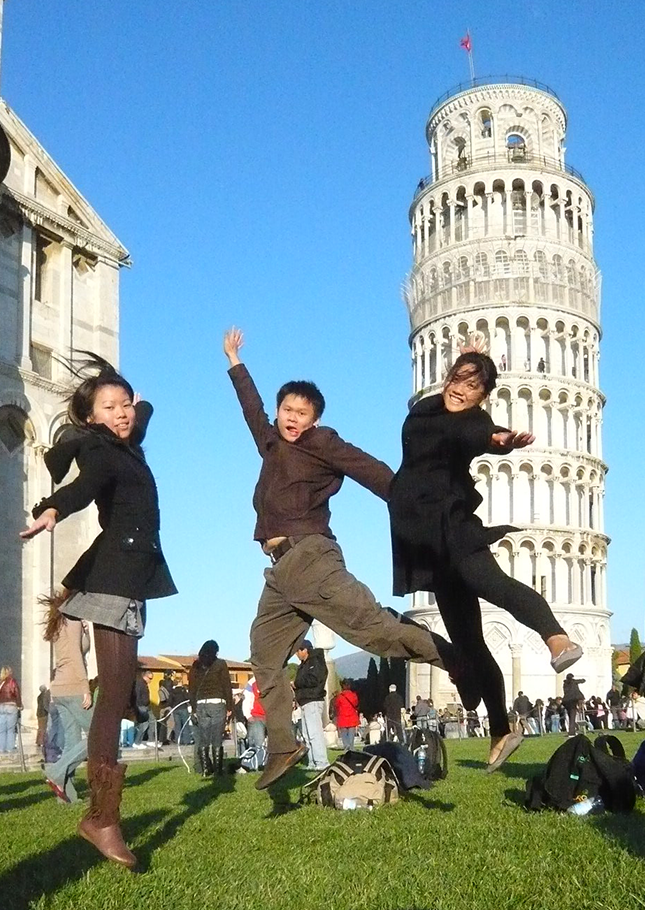 Go On An International Exchange Programme
> 200
Partner Universities


Worldwide
SMU's international exchange programme allows you to experience life in a different country, where you will live and work independently, immerse yourself in a new culture and society, develop your confidence and expand your network of friends over a period of 6 months.
Many SMU students who go on international exchange programmes also take advantage of the opportunity to travel around the region that they're based in, which gives them more chances to gain valuable new perspectives outside the classroom.
Go On An Overseas Study Mission
Learn At Multi-National Organisations
The nature of our global economy makes it important for SMU's students to have a keen understanding of the world beyond our borders. Our study missions are designed specifically to give you real, current insights into industries related to your field of study, through meetings and visits with companies outside of Singapore.
These missions will bring you on a networking journey to countries such as Argentina, Chile, China, Germany, Qatar, Russia, Spain, UAE, USA and Vietnam. You will get to meet with CEOs, learn about the companies you visit and how they operate, establish valuable new contacts and possibly even secure internships or full-time employment.
Go On A Summer Study Programme
A fee-paying, credit-bearing 4-week summer programme that allows you to experience an overseas immersion during your summer term break. This programme is offered at University of British Columbia (Canada) and University of St. Gallen (Switzerland).
Go On A Summer Exchange Programme
This is a non-fee paying, credit-bearing exchange programme whereby students will spend a summer semester in an overseas university. The programme is offered at Hong Kong University of Science and Technology (Hong Kong) and Humboldt University (Germany).

Diverse learning opportunities foster belief in the capacity of all students to master rigorous coursework, develop hope in collaboration and cross-cultural teamwork, and lead to the determination, confidence, and critical and creative thinking necessary to face challenges."
-Students Who Encounter Diversity in School are More Prepared for the Workforce: Eric Cooper, Founder, President of the National Urban Alliance for Effective Education – The Huffington Post, May 2014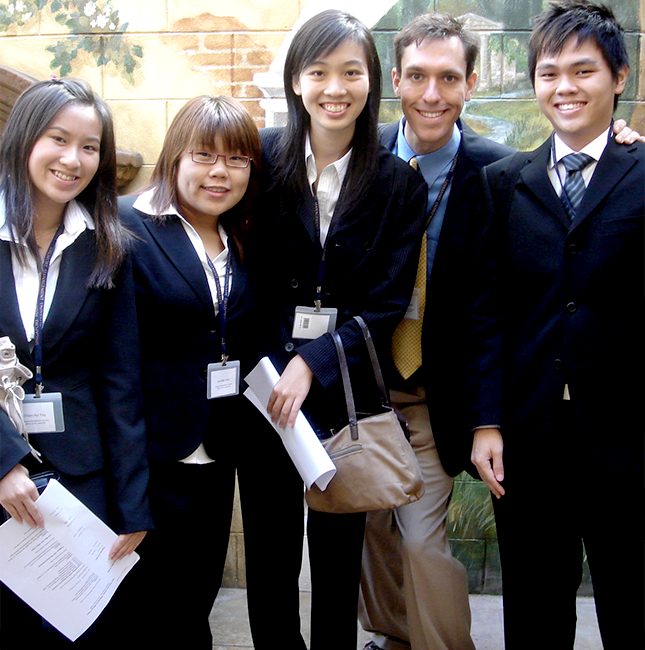 Go On The Themis Programme
Be A Part Of A Prestigious Law Network
SMU School of Law is the first in Asia to join the prestigious THEMIS network, alongside Università Bocconi (Milan, Italy), Esade (Barcelona, Spain), Freie Universität (Berlin, Germany), Université Paris Est Créteil Val de Marne (Paris, France) and Maastricht Law School (Maastricht, The Netherlands).
THEMIS represents a network of institutions which have come together to create a new standard in business law, in response to an ever-increasing demand for law professionals with international know-how and expertise.
Through the highly competitive THEMIS programme, SMU law undergraduates have the opportunity to be selected for an international exchange programme at a partner university, to participate in international internships and to attend specialised THEMIS seminars.
If you are looking to get a head start in a law-related career, an international THEMIS certificate, along with your law degree, will surely give you a competitive advantage.
Go On The Sino-Singapore Exchange Programme
Build Ties With A Growing China
SMU gives you the opportunity to be a part of this joint venture between the education ministries of Singapore and China that will you to learn, collaborate and bond with Chinese students.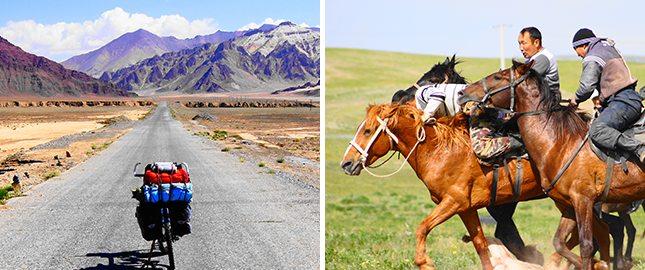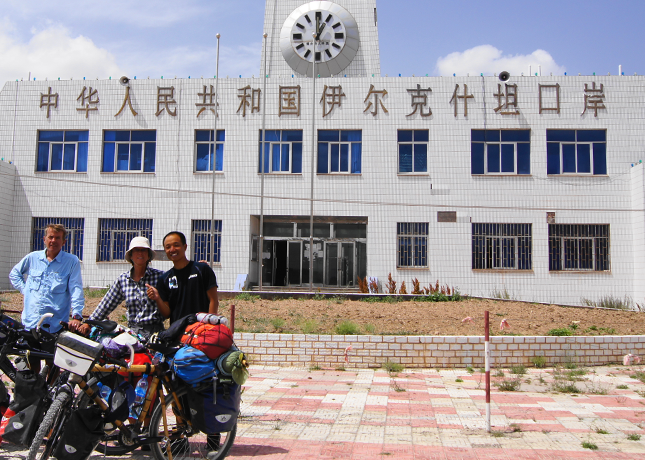 Go On An Overseas Internship
Gain Real-World Career Insights
An overseas internship could be your first foray into the global marketplace where you get a chance to experience firsthand, how industries and businesses operate in other markets, and apply your knowledge and skills in a real-world setting. The connections you make also have the potential to translate into full-time employment opportunities. Over 50% of our students do between 2 to 6 internships before graduation, with 1 in 10 students taking up internships overseas. In a typical year, as many as 1 in 5 students land a position in the company where they interned.
"The more internships the better for SMU students" - The Straits Times, 20 Aug 2014
Do An Overseas Community Service Project
Learn What It Takes To Change Lives
To date, SMU students have contributed 2.5 million hours (285 years!) of community service. They are making a global impact on others.
Community service is a huge part of the SMU pedagogy. Not only does it expose you to valuable social, political and economic insights, it also shapes your sense of social responsibility.
Find out more about SMU's Overseas Community Service Involvement Programme