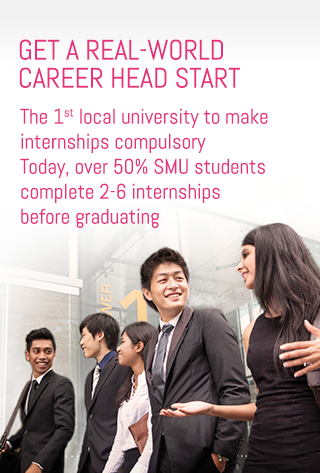 An internship allows you to put into practice what you have learnt in a real-world setting and prepares you for the workforce. All SMU students are required to complete at least one ten-week internship.
SMU receives strong industry support with over 10,000 companies across 21 countries employing SMU interns. At SMU, you will be given ample opportunities to gain valuable insights into specific job functions of your interest. You also have the opportunity to build your professional network during the course of your internship and make connections that will serve you well in your future career.
Our interns do not just learn. They value-add with innovative ideas and solutions. In fact, many of them are talent-spotted and offered jobs by their intern companies even before they graduate. 50% clinch jobs before graduation and 1 out of 4 who received job offers landed full-time employment through internships.
Our Dato' Kho Hui Meng Career Centre (DKHMCC) offers a comprehensive range of career services to prepare students for the real world. Learn how their services can help you get the most out of your internship journey here.
The more internships the better for SMU students", The Straits Times, 20 Aug 2014
"Get a feel for jobs early on", say bosses, The Straits Times, 19 Sep 2014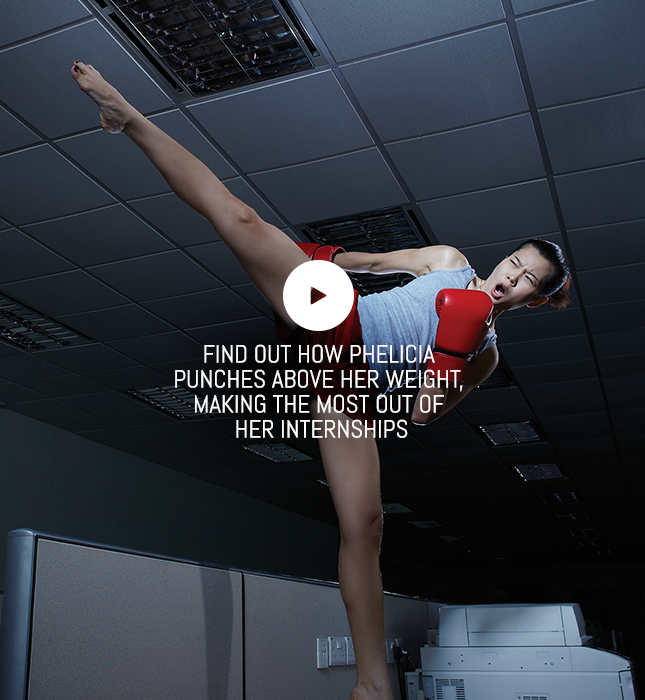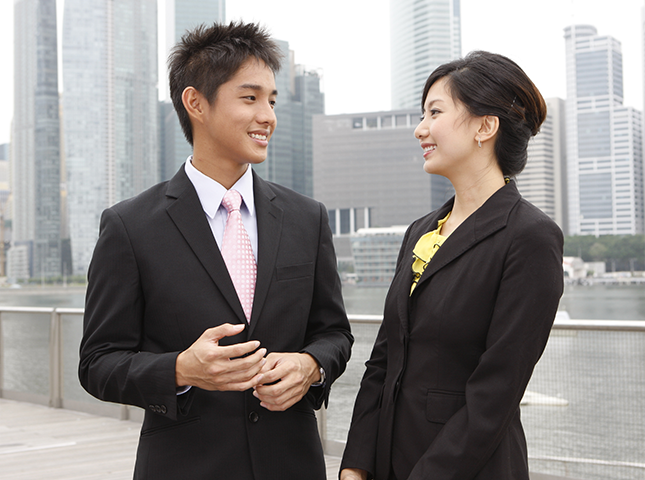 "In this job market, employers have a lot of options when it comes to selecting the best candidate. Do employers want a candidate that has proven critical thinking skills with a resume to back it up, or a student fresh out of college with no real problem-solving skills? Students need to find ways to get exposure to these types of situations as it will boost their chances of finding employment later on."
The Two Key Traits Employers Need From Today's College Graduates: Robert Farrington, Contributor - Forbes, May 2014