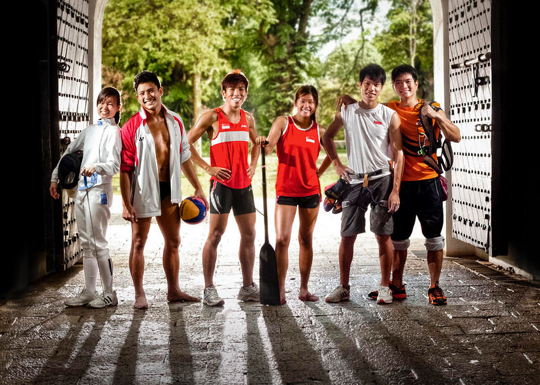 Knowledge is power. But it is more powerful with human connections.
We believe that every SMU student has an important role to play in society. That is why we developed SMU LifeLessons, a structured programme that emphasises a value-based education to further develop your passions and interests.
Take control of your life
What motivates you? Your interests and willingness to participate will play a pivotal role in shaping your life experiences. SMU Office of Student Life (OSL) is specially set up to provide support and guidance to all student groups and activities. You will be able to exercise your own choices and take control of your experiences. Live your student life to the fullest. We encourage you to explore your interests and take on a bigger role in society during the course of your studies.
Student life at SMU is exciting, vibrant and diverse! There are over 120 co-curricular activities (CCAs), student leadership groups and special student committees to choose from. If you cannot find what you like, you can always start your own special interest group with like-minded friends. Make your university life colourful and meaningful.
Read more on student life
Guided by Life Lessons
Complementing the SMU academic programme is the SMU LifeLessons. A first in Singapore's tertiary sector, the SMU LifeLessons is a structured programme that looks at values-based education through multiple platforms. It provides you with opportunities to uncover your personal values and purpose at a pace that is comfortable to you. It will maximise your out-of-classroom learning experiences through your participation in community service, internships, student exchange programmes, sports clubs, arts groups, special interest groups and other student-related events and activities.
Many of your seniors have found these sessions rewarding, as it helped them understand themselves better, set personal expectations, and have targeted goals in life. Through SMU LifeLessons, we hope to guide you to become a valuable member of society, with a focus on three key student outcomes: self-directed learners, trusted leaders, and responsible global citizens. 
Read more
Diverse interest groups for all
From the arts, to sports and adventure, to special interest groups, there is something to suit every interest. You can choose to partake in special interests such as debating and animal welfare advocacy; render community service by serving the Red Cross; or even be a part of student leadership groups like the SMU Student Association and the SMU Ambassadorial Corps. You can also choose to join the specially formed student committees that organise university-wide events such as Convocation, Freshmen Team-building Camp, Patron's Day, the U+Arts Season of Arts and SMU Peace Day.
Read more
Next: Creating Meaningful Change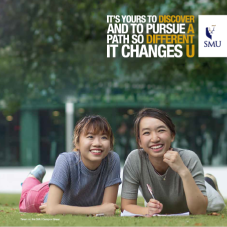 Undergraduate Prospectus 2018/2019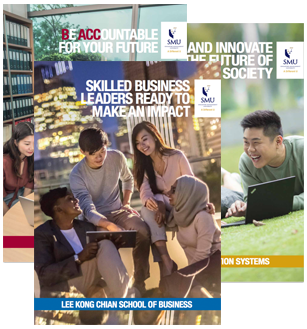 Undergraduate Programme Brochure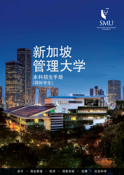 International Students Brochure