Students With International Qualifications
Accommodation in Singapore
SMU Residences @ Prinsep
Surrounded by shopping malls and food streets, SMU Residences @ Prinsep is 10-minute walk from campus. You will live in an apartment with a living and dining area, bathrooms, 2 single rooms and 2 double rooms. In total, there are 48 apartments and can accommodate up to 250 international students.
The hostel accepts applications from all full-time SMU undergraduates and priority is given to first-year international students who are in most need of assistance when they arrive in Singapore. We allocate rooms at our discretion. which will be influenced by a student's disposition and needs. A reflection of SMU's diverse student population and the need to foster camaraderie, students of different ages and cultural backgrounds are housed in shared apartments.
Once you have accepted SMU's offer, please file your hostel application online from early June. Do note that applications are processed on a first come, first served basis. Application for hostel will close when all rooms are taken up.
Other Accommodation
There are other options for accommodation besides living in our hostel. In Singapore, we have private and public housing. The options are plenty and rents depend on locality and facilities. You will need to engage professional services of property agents to help you with such arrangements. Please note that there will be agent fees when you engage their services.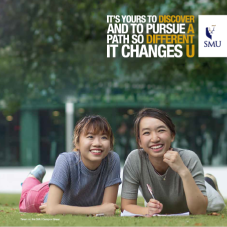 Undergraduate Prospectus 2018/2019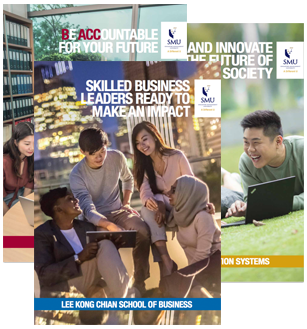 Undergraduate Programme Brochure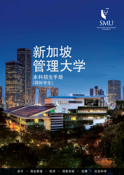 International Students Brochure