Students With International Qualifications
Application Procedure for International and Other Qualifications
Step 1: Before You ApplyStep 2: How to ApplyStep 3: After You Have AppliedStep 4: Accept Offer
Step 4: Accept Offer
For successful applicants holding international qualifications, please access the Applicant's Self Service to accept offer.
Information on Student's Pass
In accordance with the Immigration Act, any foreigner who is not a Singapore Permanent Resident and wishes to study at SMU is required to apply for a student's pass.
SMU will advise you by email on the student's pass application procedures. After receiving the email, please log on to the SOLAR system on the
Singapore Immigration & Checkpoints Authority (ICA) website
, with your assigned SOLAR application number and your personal particulars. Once you have logged on to the system, you may proceed to complete the student's pass application form (Form 16) and submit the application online to ICA for processing.
Please ensure that you read through the FAQs before you proceed to apply online. The FAQs are available at the
ICA website
.
We will keep in touch with you via email throughout the student's pass application process until you arrive safely in Singapore. Hence, please ensure that you check and clear your mailbox regularly.
Completion of Fomality (COF)
All international students are also required to make an e-appointment with ICA for the Completion of Formality (COF). Once you have confirmed your travel dates, please log on to SOLAR or the ICA website to arrange an e-appointment date as there are limited slots. Please note that:
For undergraduates, you must book a date before the ID verification period as you will need to submit your student's pass for verification
You are only allowed to cancel your appointment online once
Matriculation
Matriculation usually starts from mid-June. For more information on matriculation, please bookmark this page.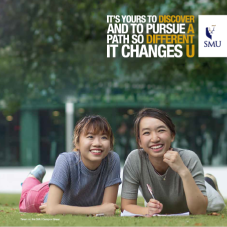 Undergraduate Prospectus 2018/2019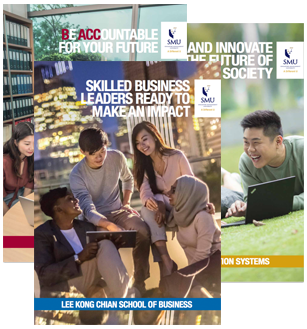 Undergraduate Programme Brochure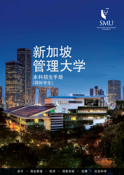 International Students Brochure